If I never had to make another entry to my 'Accidental Shootings by Children' datafile, I would be quite happy.
Growing Up Guns
Rebecca Bahret of SheKnows.com contacted me recently about compiling a list of the top X-number of safety tips for gun storage when kids are present. I was flattered she thought enough of the blog to ask me. I obliged, obviously, and thought of ten items. With word-count limits, deadlines, and so forth, it was trimmed down a good bit.
It was even worthy of an infographic! Legit.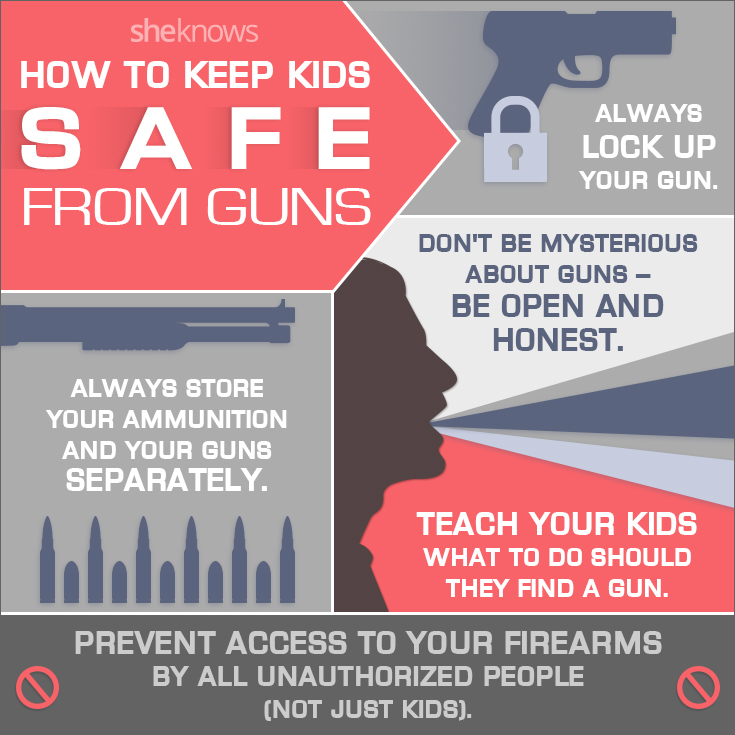 Image: Terese Condella/SheKnows
Here is her final article. It's a great article for her target audience.
Since I'm not obligated to any word count limits, here's what I sent her. I hope it makes a good compliment to her article:
View original post 429 more words